Morningstar
Morningstar is a society focused on investments. Its headquarter is in Chicago, in the US, and it provides data for more than 500.000 investment offers and real-time information on the global market linked to shares, stock options and futures.
PAGES
SLIDE AND WATCH THE MIN WEBSITE LAYOUT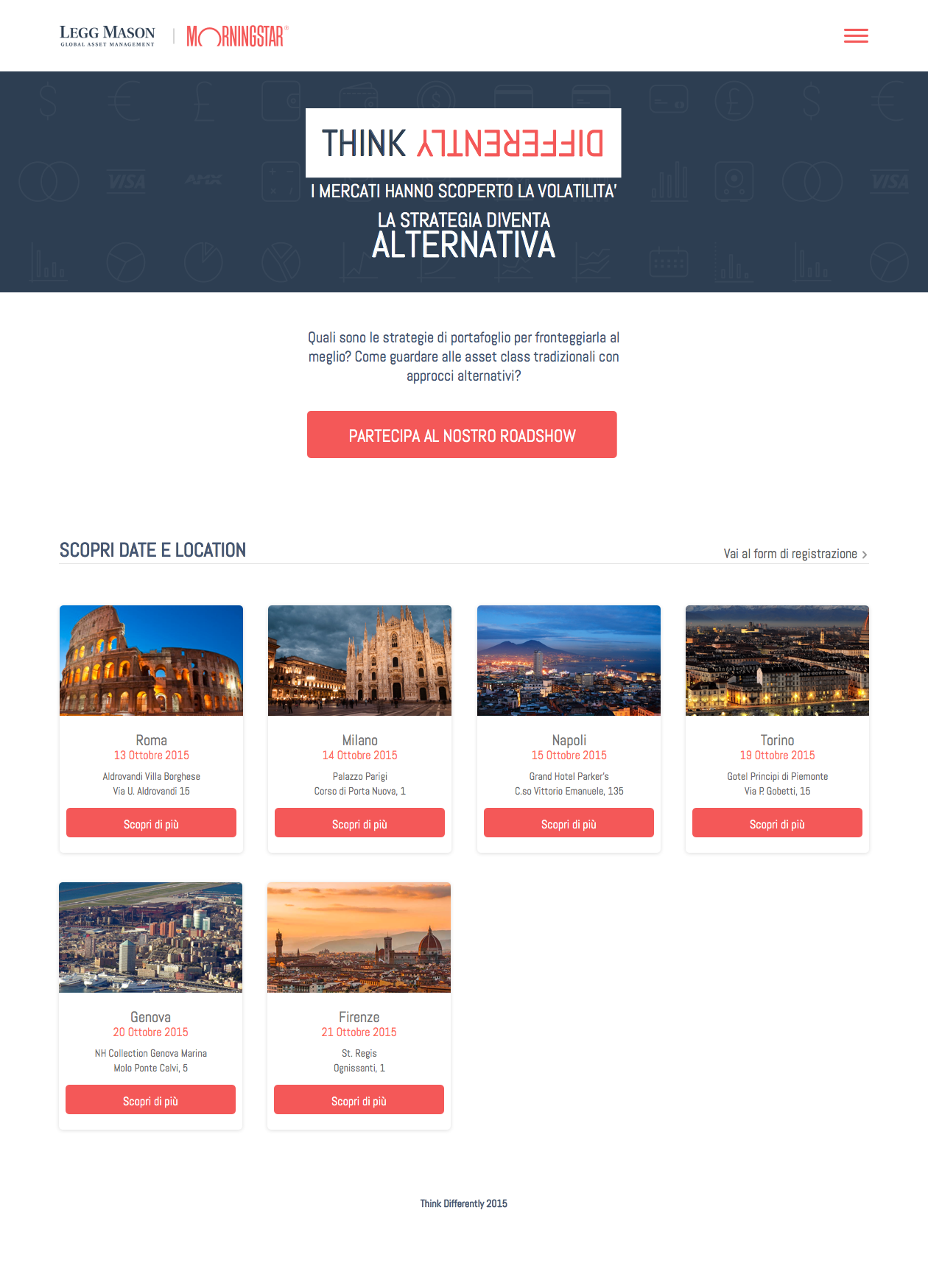 Tell us your new project
Share with us your goals, we will help you to choose the best digital strategy to achieve them.